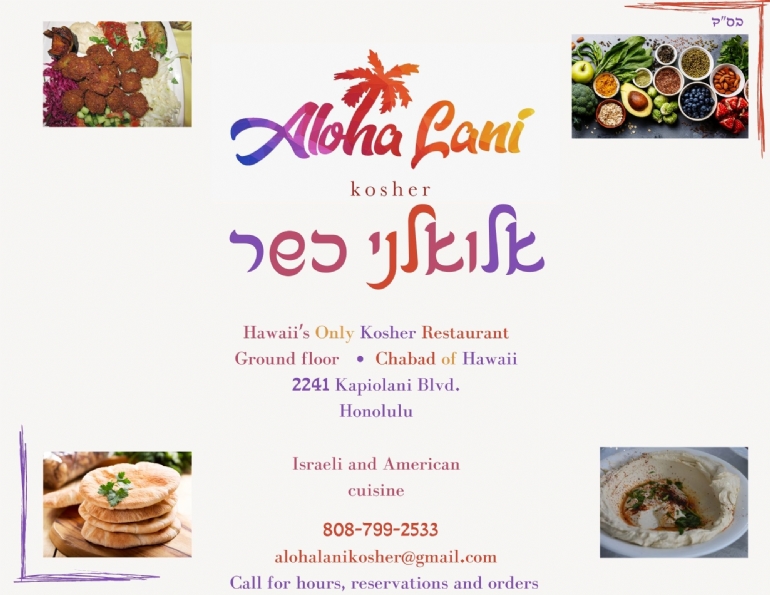 Newly Re-opened for LUNCH & DINNER 
Sundays: 4:00 pm - 9:00 pm
Monday through Thursday: 12:00 pm - 9:00 pm 
Fridays: Open for pre-ordered Shabbat take-out orders only. 
              Please call and order early. (Wednesday, preferred; latest, by Thursday.)
Enjoy scrumptious, one-of-a-kind kosher Israeli and American cuisine at Hawaii's ONLY kosher restaurant, Aloha Lani Kosher!
Eat In, Take Out, Delivery - YOUR CHOICE!
 
For a beautiful Shabbat atmosphere and Shabbat meal reservations, click here.
 
Open Fridays for pre-ordered Shabbat take-out orders only - please call and order early: Wednesday, preferred; latest, by Thursday.
Open Shabbat for pre-reserved Shabbat meals only. (See above link).