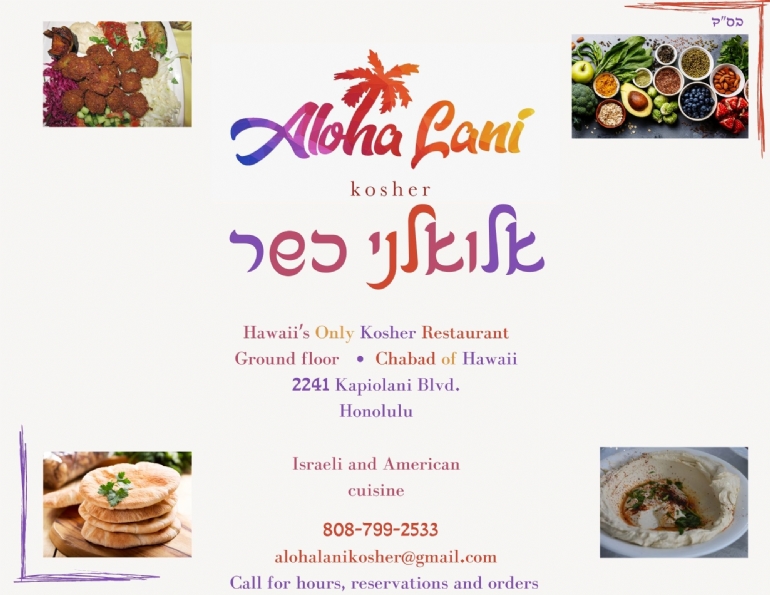 PLEASE NOTE:
Aloha Lani Kosher is temporarily closed. We will, G‑d willing, be re-opening July 1 for the summer season. 
Please stay tuned for further updates. Communal Shabbat meals at Chabad House continue, as previously.
For a beautiful Shabbat atmosphere and communal Shabbat meal reservations at Chabad of Hawaii, click here.
Enjoy scrumptious, one-of-a-kind kosher Israeli and American cuisine at Hawaii's ONLY kosher restaurant, Aloha Lani Kosher!
Eat In, Take Out, Delivery - YOUR CHOICE!