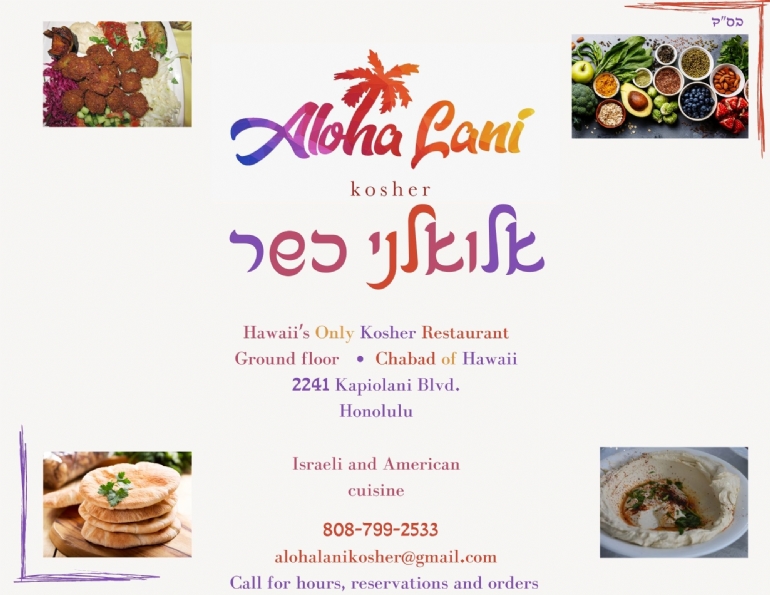 Aloha Lani Kosher, Hawaii's ONLY kosher restaurant, has re-opened, as of Thanksgiving, Nov. 24, 2022. 
Currently open for dinner, Sunday - Thursday, 5:30 pm - 10 pm.
Please check back here for lunch re-opening hours, to be announced.
Fridays - open ONLY for PRE-ORDERED Shabbat takeout.
For inquiries, orders and reservations - please text , whatsapp or call 808-799-253 or email [email protected] 
F or Shabbat take-out orders only - Please call and order early: Wednesday, preferred; latest accepted, by Thursday morning .
AS ALWAYS, SHABBAT AND HOLIDAY MEALS CONTINUE AT CHABAD HOUSE.  (CLICK HERE.) To reserve your place at Chabad Hawaii's in-house delicious communal meals in the renowned wonderful and warm atmosphere, click here.
Enjoy scrumptious, one-of-a-kind kosher Israeli and American cuisine at Hawais ONLY kosher restaurant, Aloha Lani Kosher!